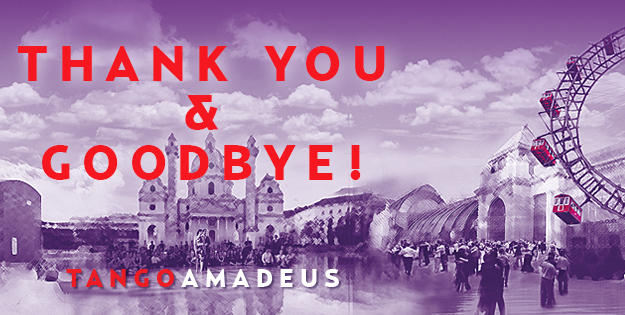 Vienna - usually the first things that come to mind are splendid balls during carnival season, beautiful architecture, classical composers, romantic gardens and promenades, or maybe the fantastic traditional Austrian cuisine.

So get out your calenders and save the date:

TANGOAMADEUS, Vienna, May 7th - 11th, 2014

The TANGOAMADEUS team, our great Maestros, DJs and special guests

Magdalena Gutierrez & Horacio Godoy
Ariadna Naveira & Fernando Sanchez
Noelia Hurtado & Carlitos Espinoza

Florin Bilbiie
JeanPr De Tango
Bernhard Gehberger
Osky Casas
Christoph Lanner
Mihai Georgescu

Rita Caldas & Vasco Martins
Sonja Bruyninckx & Sven Breynaert
Paula Galimany & Martin Acosta

are looking forward to welcoming you to Vienna! Keeping our standards high and wanting the best for you, you can again be sure of foot-friendly wooden dancefloors, beautiful Viennese locations and great djs.

We are looking forward to seeing you!